Pipeline Management SaaS Tool
Implement consistent, repeatable, and robust processes around your team's business development efforts.
Manage Your Federal Pipeline
Enhance how you manage all of your opportunities, vehicles, recompetes, and more by using Federal Compass. We help streamline your contract management efforts by empowering internal and external stakeholders with insights and tasks to keep everything moving in the right direction.
Start bringing more consistency and robust processes to your team's pipeline management efforts by implementing Federal Compass. See how you can get started today.
Contact sales:
Phone: 571-766-8230
Email: sales@federalcompass.com
Struggling With Your Pipeline?
See how you can empower your team today
A SaaS Platform Built for You
With Federal Compass, we empower your team with an end-to-end solution that meets its unique needs. See how our platform can help your team today so you can win more tomorrow.
· Identify opportunities aligned with your team's past performance
· Determine incumbents and potential players before the RFP drops
· In-depth reporting to help enable your team's growth
· Research and track contract vehicles you are on or have access to
· Build a pipeline that works for your team
· Find teaming partners to strengthen your bid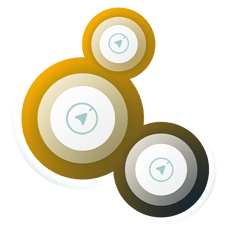 The Elements Your Team Needs to Succeed

Federal market intelligence tailored around your team's past performance to conduct competitive analysis, analyze new pathways, and more.

Built on the largest federal opportunity database, our AI-powered and U.S.-based analyst team capture what's in the minds of your team.

Save time by keeping everything searchable in one solution for your internal and external teams. No more going here and there for this and that.
Included in Federal Compass
Let's get started today
If you do business with the Federal Government, you need Federal Compass.